Concession Trailers In Florida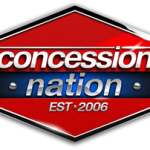 One very unique and interesting business idea that you can try is a concession business. But like any other endeavor the success of your business will depend on how much effort you are willing to put into your concession trailer business. Like any other type of business your success depends on the quality of the equipment that you are going to be working with. If you want to own one of the best food trailers for sale in Florida, you want to choose a company that can customize and build you a quality trailer.
There are many types of food trailers for sale in Florida to choose from, each of which will fit a certain business type. What you can do is to finally decide on what business you want to open and find the right kind of trailer for it. Among the most popular concession trailer businesses include cotton candy, popcorn, hotdogs and snow cones. These are just a few of the different concession trailer businesses out there. The possibilities are endless. It is up to you to find a business idea that you feel will be successful and make it come true. Once you have a solid foundation on what your business could be, contact Concession Nation now so we can build you the perfect food trailer for sale in Florida.
So what makes Concession Nation the perfect go-to company when it comes to building concession trailers in Florida? We specialize in creating custom concession trailers and food trucks that are innovative and attractive. We have successfully built trailers and trucks for a wide variety of businesses out there including the big names in the fast food industry. Among our clients include Texas Roadhouse, Charley's Subs, Papa John's, Quizno's, Bruster's, Golden Corral, Levy Restaurants and Captain D's to name a few.
Another thing about Concession Nation is that we also have food trailers for sale in Florida for the general public, schools, colleges, universities and NFL football teams. This means that no matter what your business plan is, we can build you a trailer meant exactly for it. From BBQ, smoker, pizza, dessert, taco or burger – we have customized and built trucks and trailers for almost any food item imaginable. Just tell us what you need and we will work our way around it. Call Concession Nation now to learn about our concession trailers in Florida!