ADD GRAPHICS TO YOUR FOOD TRAILER
Graphics Only
If the full custom wrap is not what you are looking for on your food trailer, then add design on your food trailer with what we call "graphics only." It is the most cost effective way to achieve the look and feel you envision.
Predominant Color
Keep in mind that your predominant color will be the exterior color you choose on your trailer, and then your logo, social media info, slogan, menu items, and other design elements will complement it creating a unique look. The most important thing is your mobile business stands out from the crowd!
Quality Products
By using nothing but the highest quality materials and latest products from Adobe, 3M, HP and others, we deliver quality and a warranty that is unrivaled by anyone in the industry.
Food Truck Design
Food truck design created by our graphic designers are spot on because we carefully measure and scale each food trailer or food truck and it is entered in our editing software for accurate templates and a clear visualization of the final product. Once the vinyl has been printed, laminated, and cut, our professional installer applies the graphics.
BELOW IS A CHART OF OUR GRAPHIC PACKAGES BY SQ FT.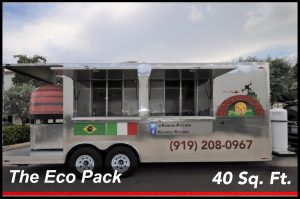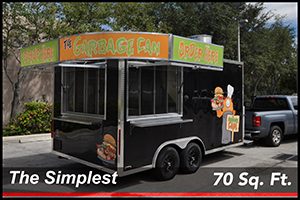 .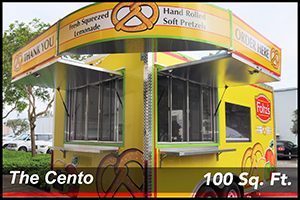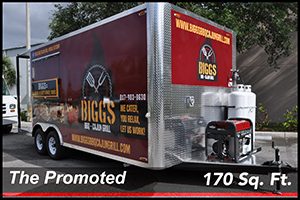 .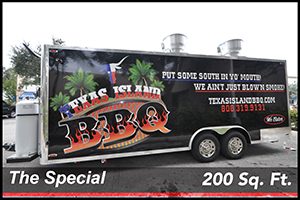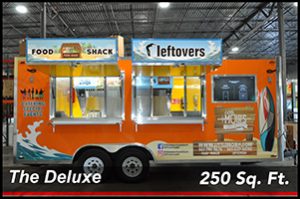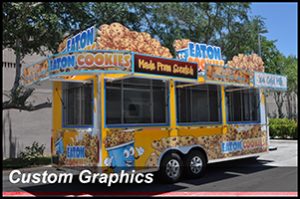 .