Concession Trailers For School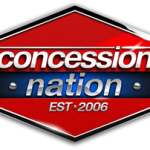 Many institutions today consider having their own concession trailers. A lot of them already have their own and use both inside and outside campus. Some of them use it for their cause such as their charity works while others use it to support their sporting teams. No matter what purpose is, it is always a smart option to secure a school food trucks.
Concession trailers for school benefit an institution in a lot of different ways. Aside from the fact that they can use it for charity works or for school festivals and activities, they also serve as moving ads thereby giving boost to their visibility and popularity. With this, they are able to gain more potential enrollees.
Concession Nation: Trusted Food Truck Builder for Schools, Colleges & Universities
Concession Nation is one of the most trusted and reputable makers of concession trailers for school. In fact, we have already built countless units for schools in South Florid and other parts of the country. We make sure that every trailer we provide meets the unique needs of every institution in order to meet their goals.
Concession Nation is committed to designing and building artistically designed and sturdy concession trailers for school. Our experienced and professional builders do their tasks with the safety, convenience and comfort of people who are going to use the trailer. Our materials are top of the class, and our manufacturing process is based on the standards of the industry. We also take extra precaution in designing, selecting and installing fixtures and appliances to comply with the health and safety regulations.
Get One for Your School Today
Does your school need concession trailers? Get one for your school today. Choose customized units that are well-designed and well-built to make sure they serve you well. Inquire today at Concession Nation.