Buy A Food Truck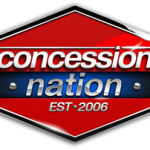 Since the food industry is growing and very competitive, those who want to enter it may need to start small. Starting a food business is never easy. There are times that it all comes down to the budget and resources available. With this, it is sometimes better to buy a food truck and jump-start a mobile food diner, where it can be stationed anywhere at any time.
Before mobile food business owners buy a food truck, several things must be considered. Aside from the budget and resources, the kind of food the mobile food diner will offer has to be considered as well. The best makers of concession trailers and food trucks can certainly put all these considerations and create unique and attractive food trailers and trucks.
Buy a Food Truck at Concession Nation, Inc.
The team at Concession Nation, Inc. has built for almost everyone, the general public, schools, football teams and even fast food franchises like Texas Roadhouse and Papa John's since it was established in February 2006. They assist with a lot of people on how to buy a food truck and their products has been featured in a variety of shows including those in ABC, NBC, CNN, Food Network and the Cooking Channel
For clients who want to buy a food truck, they may always contact the team from Concession Nation, Inc. to discuss in detail about the franchise. Their products are built with the highest quality and is NSF approved. One can't go wrong with selecting the best of the best. The best in quality, the best team and best in delivering results.
Buying the Basics
Buying is far from building. However, if one considers the time, resources and the budget, buying can be a great starter option. Sometimes buying can make that dream one more step quicker. And at Concession Nation, Inc. one of the most successful franchisers in America can help achieve that dream.