There is a lot that we can do to make our mobile food kitchen business a successful one.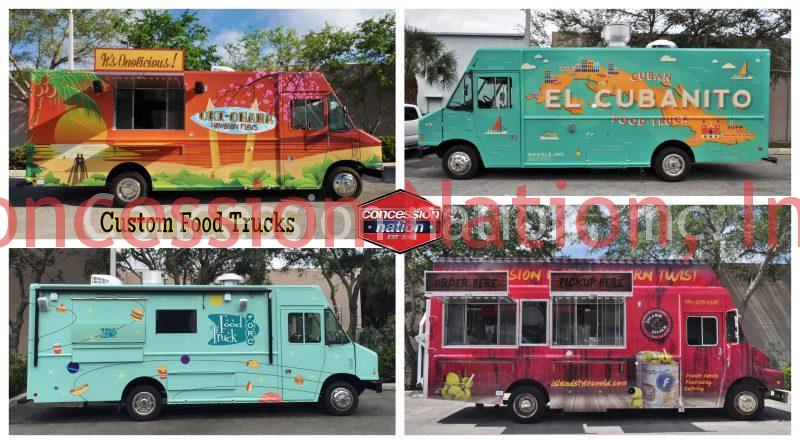 1 – Fully Embrace the Mission of Your Food Truck
Define your purpose for being in the food truck business, outside of obligations and making money.  What is the strong motivation that compels you to have your mobile food business? For example, we built a couple food trucks for a school district whose purpose for them is to feed young students and teach high school students valuable, practical food service principles through a hands-on experience.
Wanting to make money is great but having a stronger purpose behind the creation of the business will keep your focus on succeeding. Science indicates that there is really only a weak correlation between how much one earns and how happy they are with work. You'll need something more, a different measurement of success, than simple profits. Who do you want to serve? What do you want to serve? Why do you want to own and operate a food truck business? Really dive deep so that you can fully embrace your food truck's mission.
Not only will this motivate you to keep focus and keep going, but it will also bring like-minded people into your life. These people could be business partners, staff, vendors, or loyal repeat customers that shout praises of your food truck from the rooftops.
 2 – Do Your Research
As you are preparing to build your food truck empire, including doing the proper research in your planning.  Learn what your local laws are for where you can park your truck or concession trailer and when.  What permits do you need? Are there any inspections that you must obtain first? In addition to the legal aspects, learn about all the possible events and festivals where you can have your truck.  Research local bars that have limited menus to see if there are partnership opportunities for you to park in their lots to feed their customers. Look at your business districts for lunch crowds. Discover where the best locations are and how early to get there for the best spots.  Research is your best tool for preparing for your food truck business' success.
3 – Plan for Success
Create a business plan and a marketing plan to know what costs are involved and how you plan to reach your customers.  Decide what features you need in the truck itself.  Create a sustainable menu or menus for seasonal items.  Create systems for all the business logistics like staff you may need and patiently go thru the process to hire the right people.  Plan what, how and how often to get feedback from customers.
4 – Deliver Quality
You want your food to be spectacular, your customer service to be the highlight of a person's day, operations to be well-managed, etc. Consistency and top quality should be your focus. Find ways to motivate and positively challenge yourself and your staff. Strive for excellence in achieving your dream. You will be happy you did, and your customers will be, too.
If you're at the stage where you're ready to discuss your food truck or concession trailer options, give us a call at 888-390-4479 or fill in our online form.