SUMMARY:
Ready to buy your catering trailer? Make sure you consider all the options before jumping in.  The following are tips to help you when buying a catering trailer. Concession Nation is also here to help guide you through the decision-making process.
Concession Nation has expertly designed concession trailers for a variety of businesses.  Let us design your food truck. Call us at 888-390-4479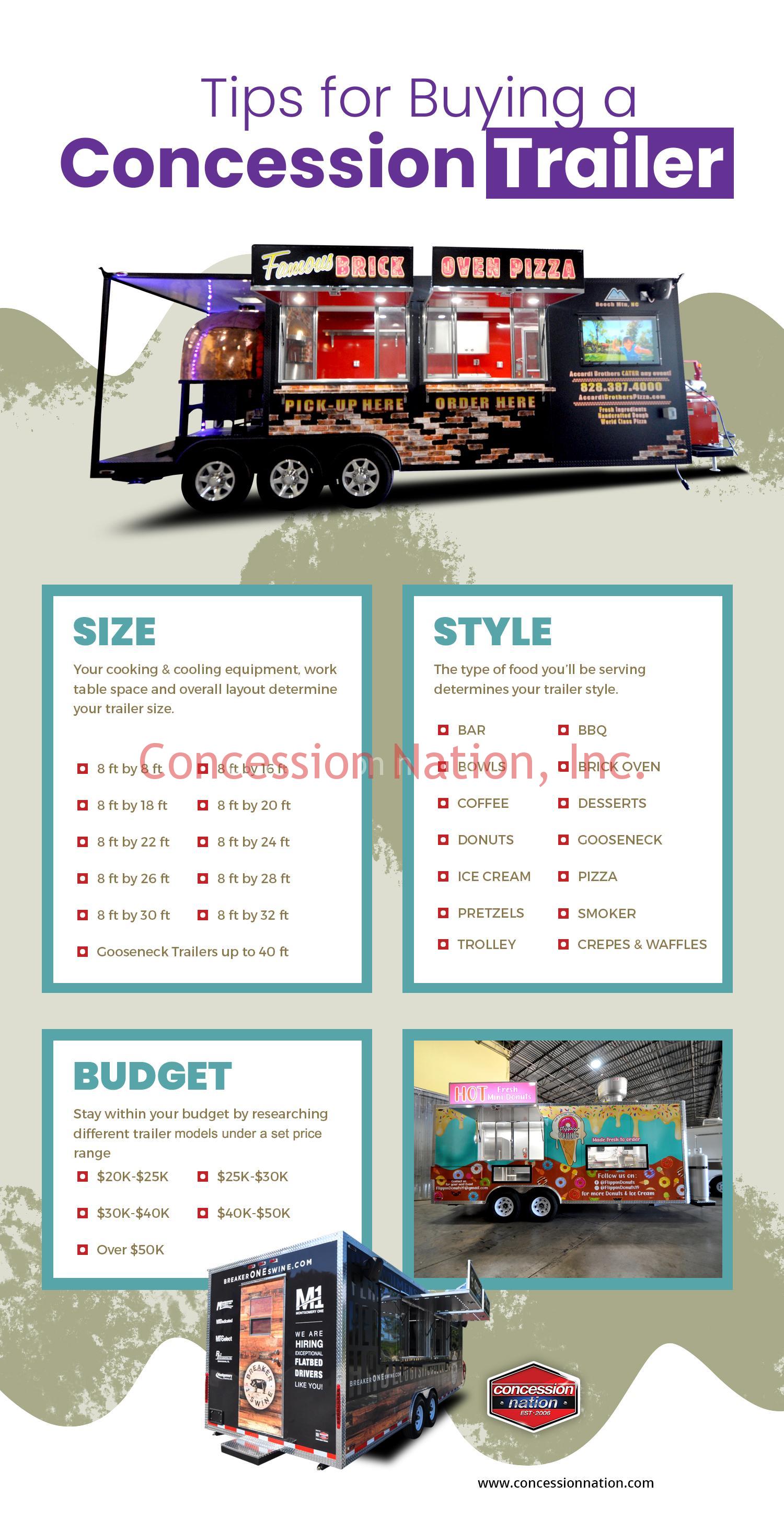 Size
Consider where you'll be storing your catering trailer when not in use and the space where you'll be operating from the most.
8 ftby16 ft
8 ft by 18 ft
8 ft by 20 ft
8 ft by 22 ft
8 ft by 24 ft
Budget
Your budget matters.  There is a trailer for most budgets.
Under $20K
$20K-$30K
$30K-$40K
$40K-$50K
Over $50K
Style & Type
What style of trailer will best fit your menu offerings?
Bar
BBQ
Brick Oven Pizza
Desserts
Pizza
Smoker
Gooseneck
Trolley