Is a Food Truck Business a Good Investment?
If you have ever attended a local food truck invasion event and watched the food businesses work fast and furious to get the orders out as fast as they came in, you may be wondering, "is a food truck business a good investment?"  Should you call in your two weeks' notice and start your own?  We cannot answer the second question for you, but we can give you the formula for determining if a food truck business is a good investment.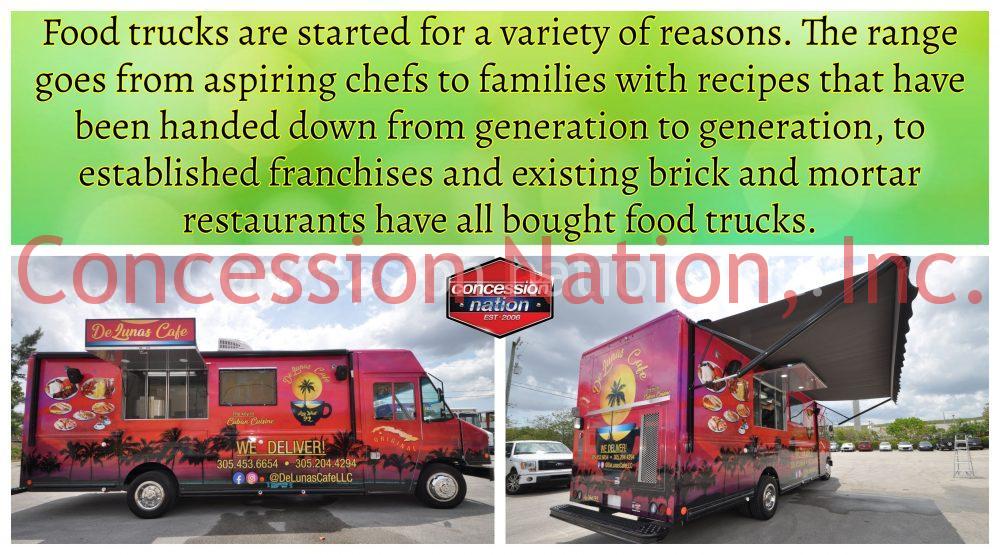 To determine whether a food truck business is a good investment starts with asking yourself, "what is the main purpose of the food truck?"
Food Trucks as The Business
If you are a sole proprietor or a partnership of family members and friends, with the goal of making the food truck an actual business, then you need to evaluate the costs to start the business, the daily operations costs and the marketing costs compared to the expected average income.  Average food truck prices range from $50,000 to $200,000 with monthly fuel costs ranging from $250 to $500 a month.  Additional costs include staffing, food and inventory supplies, insurances, permits, marketing and many other daily operational costs.
In April 2017, Food Truck Empire surveyed over 300 food truck owners from five different cities.  They asked them to share their annual revenue.  What they discovered was that "over 85% of full-time food trucks generate over $100,000 in annual gross revenue. Over half of the vendors that responded sold $150,000 or more from their mobile food units."
Food Truck Business for Franchises and Established Restaurants
Having an existing franchise or brick and mortar restaurant, you already know what your food costs are on a day-to-day basis. You have a foundation of what menu items you will be selling; you have existing staff that you can simply expand hours or add onto and you already have your branding.
A food truck business can increase your bottom line by adding new service offerings, such as catering, and expand your reach beyond the walls of your standstill building.  You can take your menu to local events, amusement parks, to food truck rallies and even cater weddings, venues without kitchens and a variety of other celebrations.
Beyond growing the bottom line, as a franchise or brick and mortar restaurant, you understand the value of marketing your brand.  Joining others like Starbucks, Waffle House, Dairy Queen and others who have added food trucks to their business model to increase their brand awareness. They even use food trucks for outreach services, like the Waffle House did in 2014 when they launched their food truck specifically created for disaster relief to bring food to devasted areas hit by natural disasters.  The return on investment is priceless.
Due your due diligence before starting and when you have determined that a food truck is a good investment for you and your business, contact us for a consultation to build your truck right.
Concession Nation has expertly designed food trucks and
concession trailers for a variety of businesses.  Let us design your food truck.
Call us at 888-390-4479
https://foodtruckempire.com/news/survey-income/
https://www.foodtruckoperator.com/blogs/ready-to-expand-into-a-brick-and-mortar-restaurant/
https://www.atlantamagazine.com/dining-news/waffle-house-launches-new-food-truck-focused-on-disaster-relief/