Food Trucks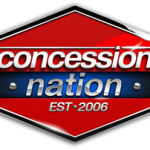 Colourful food trucks and concession trailers parade in streets especially during fairs and other events where huge crowd of individuals gather like soccer match and the likes. Foods on wheels type of businesses are actually becoming popular these days. Why? One of the reasons is that custom made food trucks are easier to manage. The owners need not hire more employees in order to operate the business.
In addition to the fact that the mobile restos are less difficult to manage is that owners can choose where they want to sell. Concession trailer and food truck builders usually give their clients a complete list of public events and promotions. These huge public gatherings would bring more and more customers to custom made food trucks especially if there are no nearby restos in the location.
Top Quality Custom Made Food Trucks from Concession Nation, Inc.
When it comes to food trucks and concession trailers, one of the food truck builders that will never be erased in the top list is Concession Nation, Inc. The manufacturer continues to produce high quality trucks and trailers that will be used for any kind of restaurants on wheels business. Nine years of being in the food truck builders industry is a just a proof that all these years, more and more clients come to get the services of the company for their mobile food businesses.
Apart from being in the industry for nearly a decade, two of the factors behind the success of the company are: (1) their proficient and highly-trained personnel; and (2) the advanced technology that they are using to create state-of-the-art food trucks and concession trailers. For entrepreneurs who will start-up their mobile food business, one of the wisest moves is to be in partnership with Concession Nation, Inc.
Trucks and Trailers Best for Business
The best food trailers and big trucks for mobile diner businesses are made by one of the trusted and highly-reputable food truck builders – Concession Nation, Inc. The manufacturer ensures durability, safety as well as the attractiveness of both the interiors and exteriors of the 'diners on wheels.'