Food Trucks In Tennessee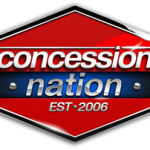 Are you thinking of starting your own mobile food business or searching for food trucks for sale in Tennessee? Owning a food truck is among the most profitable, most popular and manageable option in the food business. As long as you comply with local and state regulations, everything should be smooth sailing for you. Prepare your exciting menu, then call Concession Nation for food trucks for sale in Tennessee.
What makes the food truck business an attractive business venture? First of all, you will enjoy a proven system for success. The fast casual food industry is enjoying great success even in hard times. You will be part of the quality quick-service restaurant industry that people-on-the-go prefers nowadays. With the fast-paced life we are living now, people are always on the lookout for fast yet quality service. With food trucks in Tennessee, people can order food that is delicious without having to ask for reservations or pay for expensive meals. You can sell anything you want – from burgers, pizzas, tacos and even a variety of healthy food. All of this is possible as long as you have a well-built and well-equipped food truck.
If you are looking for a company that specializes in building and customizing trailers and food trucks for sale in Tennessee, Concession Nation is who you should call. We specialize in creating custom concession trailers and food trucks that will stand out from the rest of the many food trucks out there. We can create a food truck for you whatever your requirements may be. From BBQ, smoker or pizza trailers to dessert, taco or burger food trucks, expect us to have the ability to build one for you. We will provide you with a food truck that is spacious and equipped with everything you need for food preparation and cooking.
When you own a food truck, you are offering to people a great alternative to the usual restaurant atmosphere we are so used to. When you order a food truck from Concession Nation, you will have a mobile restaurant business that can go from one point to another as well as help you with food truck and food trailer ideas. We opened back in 2006 and our experience will surely work to your advantage. Our fun and innovative customized food trucks have turned heads all over the country and we want to build one for you as well. Feel free to call us now to get information on our food trucks for sale in Tennessee!