Customize a Food Truck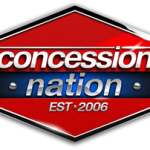 Mobile kitchens are also becoming more and more popular in the food business industry. Entrepreneurs and food enthusiasts who are planning to venture into this kind of business can choose from among the many kinds of food trucks and concession trailers. The leading designer and maker of customized food trucks offers a wide selection of trucks and trailers for interested clients to choose from.
The top company already has proposed floor plans, design and layout for mobile food business owners who want to have customized food trucks. Individuals who want mobile food business can sell any kind of food- pizza, desserts, barbecues, salads, or they can even offer different kind of cuisine. They can have shawarma if they want Indian food or burgers and fries for the typical American foods.
Concession Nation Creates Eye-Catching Customized Food Trucks
When it comes to the best customized food trucks and concession trailers, Concession Nation is the number company. Since 2006, they have already produced more than a thousand food trucks and trailers. Most of their products are even featured on channels such as CNN, NBC, ABC, Cooking Channel, Food Network and other famous shows.
For businessmen who are considering the mobile food business, Concession Nation is definitely the best place to go. They have got the most proficient people who make the most unique and eye-catching designs and brilliant floor plans appropriate for the needs and wants of their clients. With this company, clients are assured of excellent services and they will surely have safe, durable, comfy and attractive food trucks and concession trailers.
Safe, Durable and Beautiful Food Trucks
In starting mobile food business, there are always three things to consider- the safety, durability and the appearance of the food truck or the concession trailer that will be used in the business. Concession Nation can definitely deliver all these three. The company is the leading creators of safe, durable and uniquely-designed food trucks and trailers.