Custom Concession Trailers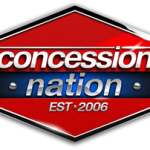 Mobile diners, cafes and restaurants are definitely a hit these days. In big public events such as a sports match, different kinds of food trucks and trailers can be seen anywhere to the delight of the event-goers. Entrepreneurs who are interested in opening up a mobile diner can make their business become famous through having attractive and enticing custom concession trailers.
There are a lot of good things about mobile diners and restos. One is that individuals who are hungry can just grab a bite as soon as possible without having to go somewhere far. In addition, mobile diners also serve the food faster because they are just easy to prepare. Moreover, customers will also find comfort in these mobile fast food chains and restos because these custom concession trailers have awnings, chairs and tables.
Concession Nation, Inc: Creators of the Best Custom Concession Trailers
Concession Nation, Inc is still one of the first ones on the list when it comes to concession trailer design. They have shared their expertise and made food entrepreneurs happy for creating state-of-the-art food trucks and trailers for almost nine years. Their crew members are all passionate and driven when it comes to concession trailer design and this is one of the reasons why the company remains to be one of the best.
Concession Nation, Inc. makes sure that their custom concession trailers are made of high quality materials for durability. The company's concession trailer designs also include a fire suppression system for safety. In addition, the company's food trucks and trailers are not just safe and durable but they, too, have interesting exterior designs to draw more and more customers to come and buy food.
All in One Concession Trailers
All in one concession trailers mean that they have all the desirable qualities of an excellently-made food trailer. The top qualities of high-quality concession trailers are: (1) durability, (2) safety, and (3) attractiveness. All these characteristics can be found in the concession trailer designs of Concession Nation, Inc.