Concession Trailers In Texas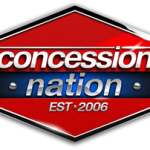 What exactly are concession trailers and how is it a viable business opportunity? Concession trailers are stand-alone kiosks, stalls or stands that vend foods, such as popcorn, cotton candy, cold beverages and pizza. Such businesses are typically seen at carnivals, state fairs and festivals, live music events and car shows. Running a concession stand can be quite profitable, as the crowds as these events are typically hungry and more than willing to buy food and snacks. Now is the perfect time for you to begin searching for concession trailers for sale in Texas.
Starting a concession trailer business may need some plans before getting started. If you want to start this kind of business, identify the kind of food item that you want to sell and find the right trailer that is well equipped with all everything you need for food preparation and cooking. Starting and operating a food concession business offers many entrepreneurs a relatively low cost entry way into business ownership. It also offers a great deal of flexibility; concession owners are afforded the independence to work where and when they want, while growing their business at a pace that suits their needs. If you want a customized food trailer, contact Concession Nation for customized concession trailers for sale in Texas.
For those who want to embark on the food truck business, you need to start with the trailer itself. This is the single, most important thing you will need if you want your business to be successful. It is not just any other trailer – you need a trailer that is equipped with all the equipment you need to cook meals in it. Custom concession trailers like this are what Concession Nation specializes in. We are the best source for concession trailers for sale in Texas. Whether you are planning to offer BBQ, tacos, pizzas or burger, we can build or sell you a concession trailer that is built specifically for this purpose.
All our concession trailers are built using the toughest and highest quality materials. Top quality stainless steel, equipment and fixtures go into the building of all our trucks. They also come in different sizes and eye-catching styles. Our fun and innovative customized food trucks have turned heads all over the country and have caught the attention of the media as they have been seen on ABC, NBC, CNN, Food Network and the Cooking Channel. Call us now if you are looking for unique Texas concession trailers.