Concession Trailers In Canada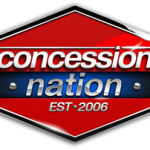 Starting your own food truck business can be a rewarding and successful venture. It can be set up almost anywhere and moved anytime. There are many styles and types of trailers that can be built and it is up to you to decide how you will proceed. Acquiring your own concession trailer can be the start of a successful food business. If you want to add a personal touch to this kind of business, you have the option to select from custom concession trailers for sale in Canada.
Once you decide that you want to start a concession business, there are a myriad of decisions that need to be made. Sometimes the amount of work that needs to be done before the stand is even open can seem like a daunting task. One of the things you need to decide immediately is the type of concession trailer to buy. You need to make sure that the trailer is equipped with all the tools and kitchen equipment you need for the food preparation and cooking. It should also be spacious enough so you and your staff can move freely while working.
If you want an experienced company to provide you with this kind of product, contact Concession Nation for concession trailers for sale in Canada. Hinging on its experience, it has successfully built over 1,000 food trucks and trailers since its start back in February 2006. Since then, we never stopped creating customized trucks and trailers for food businesses of all kinds. We have built for the general public, schools, colleges, universities and NFL football teams. If you are looking for the best builders of concession trailers for sale in Canada, we are the company for you.
Also, we are proud to say that we have lent our services to the country's leading fast food franchises such as Texas Roadhouse, Charley's Subs, Papa John's, Quizno's, Bruster's, Golden Corral, Levy Restaurants and Captain D's to name a few. This is a true testament that even the established and big brands do trust us for anything related to building concession trailers and trucks. If you need a special food truck built according to your preferences and specifications, we can build one for you! Select from customized concession trailers for sale in Canada from Concession Nation now!