Reality shows – we have a love/hate relationship with them, loving some and hating others. Hotel Impossible on the Travel Channel, however, is a well-loved reality show, where Anthony Melchiorri and his team help struggling hotels receive extensive makeovers – everything from physical presence and ambience to management and financial skills of the owners/operators. The show premiered on April 9, 2012 with Melchiorri, a veteran hotel operator and hospitality expert, as its host.
Cape Hatteras Motel
In season 8, episode 8 that aired October 2, 2017, and is titled "Outer Banks-Ruptcy Cape Hatteras", Melchiorri takes on the 44-room Cape Hatteras Motel that also includes townhouses on the beach and apartments across the street from the beach, in Buxton, North Carolina. The motel and properties are owned by Dave Dawson and operated by he and his wife Jane.
Though the motel had been successful for the past 44 years, Dawson has encountered beach erosion and took a hit from Hurricane Matthew in October 2016 that caused flooding and damage to the hotel. Additionally, Dawson's management and financial skills in the past couple of years have taken its toll on business and employees alike. At the time of viewing:
He and his wife had only been married one month
She had been doing the financials since the previous spring
He takes three week vacations each year (even with his financial troubles), and
Only spends four days a week managing the motel.
It seems Dawson has lost interest in the business, giving over a lot of control and input to his wife, who is neither an experienced manager nor a financial expert.
The motel and properties are in bankruptcy and if he doesn't come up with over $1 million over the next 1-1/2 years, he will lose all of it. They have been trying to sell it, but they are asking too much and the property's location means a risk to an investor. Obviously, he needed Melchiorri's help.
Unique Idea
Each episode of Hotel Impossible is quite similar – just different hotels/motels and location with different solutions by Melchiorri's team. What makes this particular episode so unique is one of the solutions to bring people to the motel and a cost-effective way to give added value to their outdated restaurant – a food truck!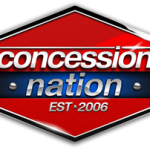 Mulligan's Beach Catering of Nags Head, North Carolina, is part of Muligan's Grille and well known for their sensational catering and phenomenal food. They offer a myriad of cuisines.
Mulligan's also has a concession truck. Melchiorri contacted Mulligan's and they agreed to a business-helping-business arrangement, where they bring their concession truck to the motel's parking lot once a week. Motel guests love the food and food truck experience, as well as employees and others in the vicinity. Mulligan's makes a profit from the location, while the motel reaps the rewards from the value-added food truck.
As Melchiorri says in the show, "People love food trucks! When you're on a surfboard and getting world-class cuisine, that's what it's all about. It's part of the experience. It's about businesses helping each other. It's added value."
It is amazing how something as simple as a food truck with great food can give another business the helping hand they need to assist in the turnaround of their own business.
Watch here for more posts about food trucks and reality television shows in the future. It is interesting how concession trucks and trailers are used by businesses. Why? As Monica Gonzalez, CFO of Concession Nation, says, "Mobility plays a huge factor in a business' success. You're not stuck waiting for customers to come to you. You can go out looking for them. You can serve lunch at a busy business district, or participate in large fairs and festivals, or cater private events. And, you have flexibility with your menu. You can change it up to find what works."
Gonzalez added, "And if you own a restaurant, like Mulligan's, the initial investment to purchase the concession truck pays off faster than opening another restaurant, since your monthly expenses are a lot less."
Contact Concession Nation today to discuss your food truck or trailer needs. In business since 2006, delivering worldwide!
888-390-4479