Build A Food Trailer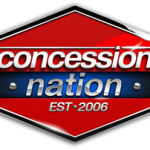 Just like starting any kind of business, getting into mobile food business and building a concession trailer is a complicated. But one of the best things about it is that it can generate good returns and it promotes more independence when it comes to operations. For those who want to get custom concession trailers, this step is crucial. Mobile food business owners must tie up with a trusted and established company.
There are several things that business owners must consider when they choose a manufacturer to build a food trailer. One important consideration is the reputation of the company and how long has it been in the industry of making concession trailers and food trucks. By making sure about the company, the owner is assured that he will have a food trailer of excellent quality.
Custom Concession Trailers with the Best Creators- Concession Nation, Inc.
Concession Nation, Inc. is definitely the best company to tie-up with for those who want to build a food trailer for their mobile food business. Most of the products of the company have already been featured in leading media like CNN, ABC, NBC, Cooking Channel, Food Network and other channels. This alone is enough to prove that their products and services are superb.
Concession Nation, Inc. continues to be the leading custom trailer manufacturer of truly eye-catching concession trailers and food trucks. They can surely make custom concession trailers that exceed the expectation of their clients because they do not simply make food trailers and trucks, but they create. Over the years, they are known for their creativity and innovation combined making the one of the best.
All-in-One Concession Trailer
Durability, safety and attractiveness are the three most important things to consider for those who want to venture into mobile food business. Concession Nation, Inc. is the leading maker of custom concession trailers and food trucks. All their units are guaranteed attractive, durable, and equipped with safety equipments.