Build A Concession Trailer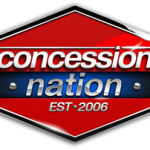 Anyone who is into food business can actually try venturing into mobile food diners because of its many advantages. Entrepreneurs who are into this kind of business have more independence plus they get to enjoy as well. For individuals who are considering mobile food business, one of the main obstacles is building a concession trailer or food truck with the help of a reputable manufacturing company.
There are many types of food trucks and custom food trailers that mobile food business owners can choose from. Since there are a good number of manufacturers worldwide, when building a food trailer it is always best that entrepreneurs choose the most competent company. A company that has already established a good name in the business. For these companies, to build custom food trailers or food trucks is their expertise.
Building a Concession Trailer with Concession Nation
Concession Nation is a leading manufacturing company when it comes to creating food trucks and trailers. Most owners of mobile food businesses are actually partnering with the company in case they are interested in building a concession trailer or food truck again. The company continues to produce attractive and contemporary designs of food trucks with state-of-the-art food truck equipment.
A great number of the food trucks and custom food trailers are already featured in some of the popular food and entertainment channels worldwide. They continue to hold an excellent reputation in the food truck and trailer-making industry. So for people who are thinking of having a mobile food business and want to build a concession trailer, this is definitely the best company to go to.
One of the Best Business Ventures
One of the best business ventures is always food-restaurants, fast food chains, and mobile food diners. For entrepreneurs who are considering venturing into this kind of food business, Concession Nation is a reputable and trustworthy company that manufactures concession trailers and food trucks. Contact us for more info or for help getting food trailer ideas.