By Concession Nation
It's not too late to jump in on the food truck craze that's sweeping the nation. That trend is here to stay. So, if this is an entrepreneurial venture that you're seriously considering, there are a few simple steps to starting a food truck to keep in mind as you begin to create your business plan. Learn how to start a food truck with these bits of advice.
DO RESEARCH 
Hopefully this point seems obvious to you, but we understand how it can be easy to overlook research during your rush to get into the industry. However, research provides the framework for opening your catering truck. It forces you evaluate the building blocks you'll need to successfully operate your mobile food stand. So, what are the fundamental starting blocks? These include learning about the following: financial options, necessary mobile food vending permits, local parking restrictions and limitations, and locations that are conducive to your business.
In terms of location, you can use existing market research on your city to determine if your current area is a good location to open your business. Even if your city is home to some of the latest and greatest food trailers, it's necessary to ensure that your city is not already saturated with mobile food businesses, as New York City and Los Angeles are becoming.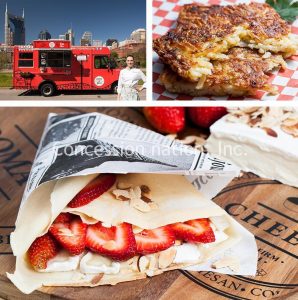 Food is an activity, not just something to eat. And as a mobile food business owner, you need to remember that your customers feel the same. Keep your meals interesting so that your target market doesn't get bored. Since you'll most likely be serving the millennial generation, make sure that your mobile truck offers something new and fresh. Think about using organic, locally sourced ingredients, or catering to individuals with taste buds for multi-ethnic dishes.
BE SOCIAL
Branch out. Make friends with other catering trucks. Consider making plans to park with other food trailers that complement the meals that you serve. You should also consider changing up your location, which is easier than ever to do given that you can let previous customers know your newest locations through social media outlets, and you can attract new customers at throughout the city.You may also want to think about catering public and private events around your community.

Most important of all, BE CREATIVE! This is your business, and there's some stiff competition out there. Make your food truck stick out from the crowds.