Bar Trailers For Sale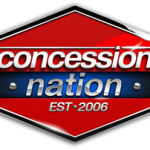 There are too many mobile bars that you can see, whether online or offline, today. This simply means that mobile bar business has become very popular as well. Usually, this business is started by restaurants and pubs that already have a license to sell drinks and food on the streets or anywhere legal.
But if you want to start this kind of business, you can have your very own mobile bar trailer. You can look for mobile bars or have them customized by reputable manufacturers. This investment is undoubtedly an exciting one. With a good business plan in place, you can surely grow your business in no time and enjoy great returns with a mobile bar trailer.
Concession Nation Offers Topnotch Mobile Bars for Sale and Customization
Concession Nation is the best place to find topnotch mobile bars for sale for aspiring businessmen in South Florida or those from the other parts of the United States and the rest of the world. We have a wide range of selection of ready-made bar trailers, but we also do customized units so you'll be able to come up with a mobile bar trailer that suits your taste and unique business needs.
Our mobile bars for sale at Concession Nation are made from high quality materials that have passed the industry standards and approved by the authorities and reputable organizations. Our manufacturing process complies with health and safety regulations to ensure safety, convenience and comfort of your personnel as well as your potential customers.
Let's Get Started
Whether you are looking for ready-made trailers or want a customized mobile bar trailer, our professional and experienced builders at Concession Nation have it all covered for you. All you have to do is send an inquiry or call us today to find out more about our mobile bars for sale and our services. You may also browse through our portable bar trailers floorplan gallery to see our options. Alternatively, visit our showroom in South Florida. International mobile bar trailer buyers are welcome as well.