3 Things to Consider when Designing Food Truck Wrap
Summary:
The design of your food truck's wrap is very important for your marketing.  You want to make sure that your branding is visible, your truck itself is visible and that you have colors that align with your food.  Concession Nation has expertly designed food trucks and concession trailers for a variety of businesses.  Let us design your food truck. Call us at 888-390-4479.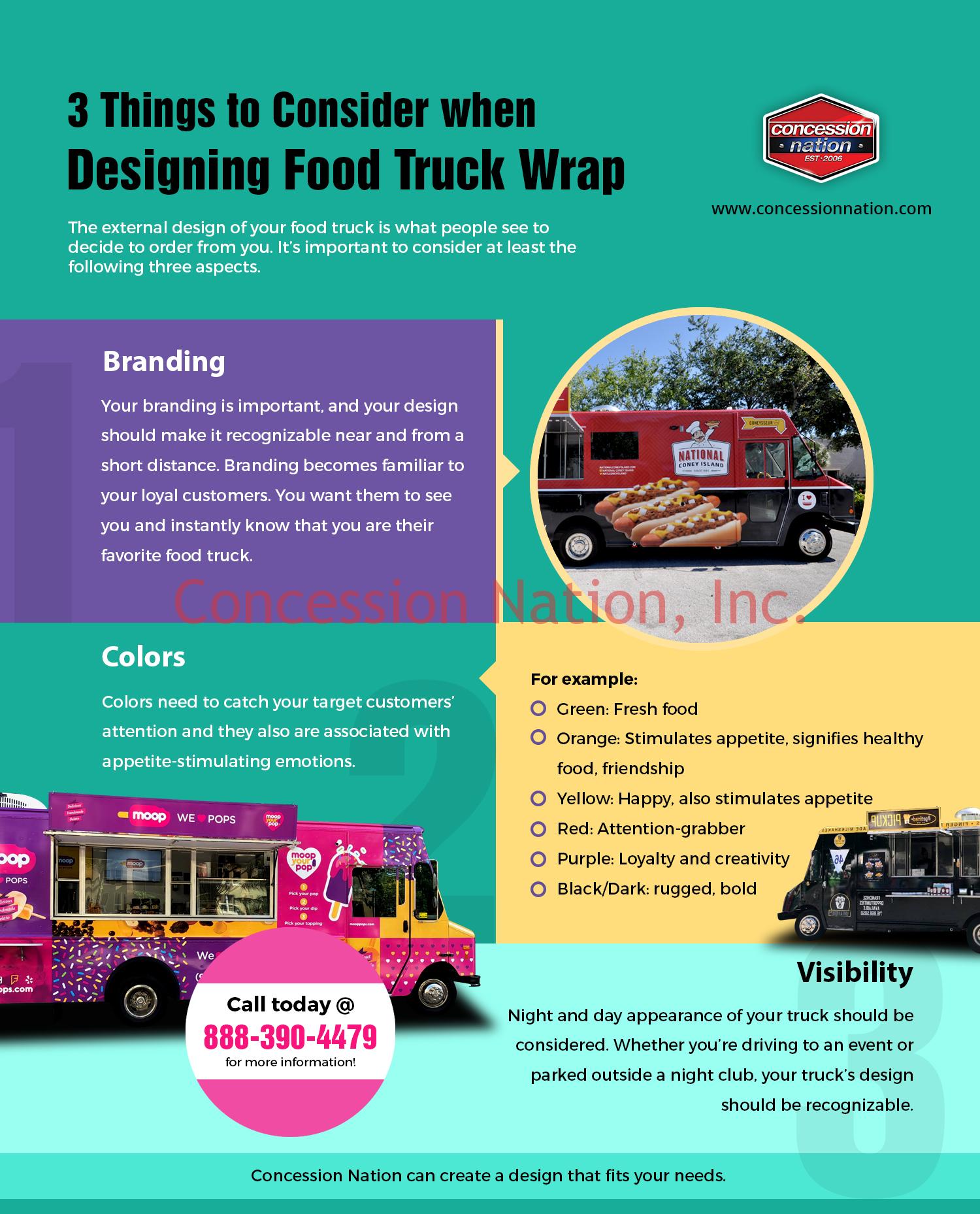 The external design of your food truck is what people see to decide to order from you. It's important to consider at least the following three aspects.
1.Branding
Your branding is important, and your design should make it recognizable near and from a short distance. Branding becomes familiar to your loyal customers. You want them to see you and instantly know that you are their favorite food truck.
2. Colors
Colors need to catch your target customers' attention and they also are associated with appetite-stimulating emotions. For example:
Green: Fresh food
Orange: Stimulates appetite, signifies healthy food, friendship
Yellow: Happy, also stimulates appetite
Red: Attention-grabber
Purple: Loyalty and creativity
Black/Dark: rugged, bold
3. Visibility
Night and day appearance of your truck should be considered. Whether you're driving to an event or parked outside a night club, your truck's design should be recognizable.
Concession Nation can create a design that fits your needs. Call today at 888-390-4479 for more information!