Gourmet Food Trucks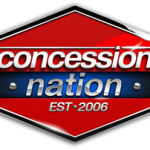 The idea of delectable food and drinks in a moving restaurant is definitely interesting. There are mobile diners everywhere but most of them serve the usual food stuff like hamburger, sandwiches and pizza. Gourmet food trucks are actually different. They serve meals like the ones in fancy restaurants. Customers can also choose from different kinds of wines and liquors available onboard.
Food entrepreneurs can be just as creative in planning for their mobile restaurants just like how they would creatively think and design their non-mobile restos. The exterior and interior design of the gourmet food trucks heavily rely on the kind of cuisine that the owners will be serving. Different cuisines for food truck include Italian, French, Asian or Oriental, Mediterranean and a lot more.
Concession Nation, Inc. Introduces the Gourmet Food Trucks
Concession Nation, Inc creates gourmet food trucks for restaurateurs who want to venture into serving exquisite food and drinks on wheels. The company boasts of their highly-skilled and well-trained crew members. Other than the proficient personnel, the manufacturing company also makes use of advanced technology to create durable, high-tech and safe concession trailers and food trucks.
For nine years, the company remains to be one of the leading companies in manufacturing gourmet food trucks and concession trailers. Business enthusiasts who want to go into the mobile food industry only trust Concession Nation, Inc to make their restaurants on wheels. The company and its employees are committed to give the best services and the best products to all their clients.
Delicious Treats on Wheels
Gourmet meals become more interesting when they are prepared in a kitchen on wheels. Mobile diners offer different kinds of food. There are those that offer the common American meals like burger, fries and pizza. Others are as posh as the regular restos and they boast of their Asian, Latin, Mediterranean and French cuisine. Concession Nation, Inc. manufactures these first-rate food trucks.