Food Trucks In Texas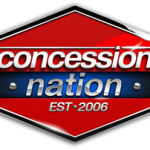 Custom vending trucks and food trucks for sale in Texas are everywhere. The mobile food business has come a long way from offering only food items like ice cream. Nowadays, it is now becoming more common to see food trucks serve gourmet items out of clean, well-designed custom vending trucks. This is the reason why their popularity is definitely on the rise and they don't seem to fade in the background any time soon. Its mobility is not the only thing that makes it an attractive business venture. It also comes with a business model and marketing strategy that is easy to learn and quick to follow.
One of the many reasons why people love food trucks is because it serve delicious, inexpensive and convenient for those who are looking to experience something new aside from eating at restaurants. Just one look at your local television and you will see programs dedicated to food trucks in Texas and all around the country. People can't get enough of food trucks and maybe now is the time for you to be a part of it. Why don't you start your own food truck business now? Check out Texas food trucks at Concession Nation.
Starting a food truck business begins with finding the right truck that will serve as the base of all your operations – from preparation, to cooking and even service. You need to choose a Texas food truck for sale that is best suited to the kind of restaurant you plan to have. What this means is that if you plan to serve grilled food items, you need to equip your food truck with kitchen facilities that will allow you to do all the cooking you need. It should be fitted with appliances while still having enough space for you and your staff to move around.
Here at Concession Nation, we will build you a food truck according to your preferences. Tell us what you need and we will find a way to build it exactly like you want it to without sacrificing quality. Not only will we build you quality custom vending trucks, we will also design them in a way that makes them stand out from the other food trucks for sale in Texas. Call us now for more information about Texas food trucks or to learn more about how our custom built food trucks can be designed.