Food Trucks In New Jersey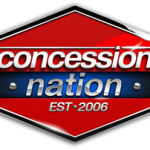 There is no denying that food trucks continue to rise on popularity. When we look back a few years ago, the only types of food truck we usually see in the streets are those that sell ice cream or tacos. But now, there is a big number of New Jersey food trucks that sell a wide variety of food items. From burgers to BBQ and even to artisanal food items, you can find almost any kind of food on the street being sold from the back of a truck.
Now, more and more food aficionados are starting their own food truck business and looking for food trucks for sale in New Jersey. Their passion for food and cooking is now more accessible to people on the streets. It takes away the feeling of exclusivity that comes with the usual high-end restaurants. With New Jersey food trucks, you can buy your favorite food even in your shirt and shorts. You don't have to deal with tricky reservations or expensive pricing. What you get is good old food served in a fast and efficient way.
Why don't you try and open your very own food truck business? Contact us for food trucks for sale in New Jersey. Those who own New Jersey Food trucks say that the most rewarding thing about this business is having the opportunity to watch customer's reactions of enthusiasm and excitement when they are handed their food. You too can experience this. Start your own business now by calling Concession Nation and have them build a customized food truck or trailer for you.
What exactly can Concession Nation do for those who want to own a food truck business? As an experienced company that has been in the business since 2006, we have the knowledge and skills to build New Jersey food trucks according to any preference. Call for details buy yourself a food truck in NJ. Throughout the years, we have successfully helped a lot of businesses have their very own food truck that reflects their business identity. Part of our long list of clients include fast food franchises such as Texas Roadhouse, Charley's Subs, Papa John's, Quizno's, Bruster's, Golden Corral, Levy Restaurants, and Captain D's. We have the knowledge and skills to build you a food truck where you don't have to feel constrained every time you do all the preparation and cooking inside it. Our New Jersey food trucks are also made of quality and name brand materials. We don't sacrifice quality here at Concession Nation. Call us now so you can get more information on our custom built food trucks.