Food Trucks In Michigan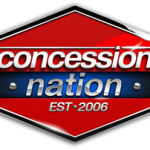 More and more people regard food trucks as the most ideal and best alternative to restaurants. The food industry is enjoying a new hype that has brought food trucks to the forefront. Here at Concession Nation, we don't see food trucks as just a passing fad. We believe that food trucks are here to stay which is why now is the perfect time for you to be part of this exciting business venture. Proudly own one of the leading Midwest food trucks now with our food trucks for sale in Michigan. Food trucks are here to stay as long as there are customers who enjoy this kind of unique marketing. If you want to bank in on this great business opportunity, continue reading for more information on our Midwest food trucks.
How do food trucks in Michigan differ from the usual restaurants? To begin with, food trucks are considered restaurants on wheels. This puts it at a great advantage because it can move to many places easily. You also don't have to deal with rising rents and paying monthly utility bills. These are just a few reasons why the fresh concept of food trucks is accepted by a rising number of food enthusiasts. Don't be late to the party. Try your luck with this exciting business opportunity and see about our food trucks for sale in Michigan.
Owning food trucks in Michigan is such a hit for those who want a lucrative business at a low start-up capital. With this kind of business, creativity goes a long way. Let us help you realize your potential to earn a lot by building you a food truck that is tried and tested to weather all the elements and gather all the attention you need for your business. We will give you the opportunity to stand out from the rest and establish a name for you in the food truck industry. We can design one for you that reflects the food you serve and your business identity. Our food trucks for sale in Michigan will serve as a mobile representation of your business goals and provide you with one of the best Midwest food trucks.
One of the best companies out there that specialize in building food trucks in Michigan is Concession Nation. Believe us when we say that we build top quality concession trailers and Midwest food trucks. We are the trusted builder of trucks and trailers for big names in the fast food industry such as Texas Roadhouse, Charley's Subs, Papa John's, Quizno's, Bruster's, Golden Corral, Levy Restaurants, and Captain D's. If you want to be part of our growing list of clients, don't think twice about giving us a call regarding our food trucks for sale in Michigan.