Food Trucks In Florida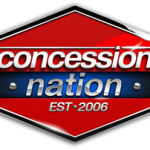 One of the most fun businesses you can own right now is a food truck business. A food truck business comes with independence, enjoyment and financial freedom you won't get from any kind of business out there. A true testament to the popularity of this kind of business is the immense amount of food trucks in Florida. You can find all kind of food items being sold on food trucks – from tacos, nachos, burgers, pizzas and even new types of fusion cuisines.
The mobile food business has boomed considerably the past few years, with there being many food trucks for sale in Florida. Many food trucks have garnered immense popularity among many because of their interesting food menu and of course, the eye-catching food trucks. Food trucks in Florida come in different designs, sizes and types. In many busy intersections and street corners, it is fast becoming a sight to see a long queue of people in front of food trucks. If you are thinking of opening this type of business, having the right business model and food truck will get you started. That's why you should consider Concession Nation's food trucks for sale in Florida.
In order to stand out from the rest of the other food trucks in Florida, you need to come up with a unique and interesting way of offering food items on your menu. For example, if you plan on selling burgers, don't just sell any kind of burger. Have a unique marketing strategy and have your food truck especially designed to reflect this marketing strategy. This is where Concession Nation comes in. We are known for building customized Florida food trucks and trailers for almost any kind of food truck business. It doesn't matter what you want to sell. We will build you a food truck that will allow you to prepare, cook and sell all of it under one roof; so contact us about our Florida food trucks for sale.
Our food trucks for sale in Florida are all created using top quality, name-brand materials to last you many years. We use stainless steel and NSF approved equipment and fixtures to make sure that your food truck can whether all types of weather. All of these quality food trucks are built from our 10,000 square feet warehouse facility in Florida. Feel free to visit it so you can see for yourself the amount of work and effort we put into making food trucks and trailers. We have the best food trucks for sale in Miami, and all of Florida. Contact us for more information.