Food Trucks In Canada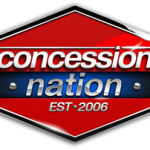 Making money in the food truck business is relatively easier than the usual restaurant business we are so used to. With this kind of business, you need to constantly tweak, add and subtract components in order to get to your ideal plan. One effective way of standing out from the rest of food trucks in Canada is to have an identifiable brand. How do you accomplish this? By having a food truck made specifically just for your business.
Owning a food truck business is a great way to break into the food industry. While in the past food trucks have been associated with simple fare, like sandwiches, hot dogs or ice cream, today's food truck business has exploded in variety. Today customized food trucks offer every kind of cuisine imaginable, and while sandwiches are still on the menu, customers can find such items as gourmet cupcakes to sushi. The possibilities are endless with this kind of business. Just how well you prepare and cook your food comfortably depends on the kind of truck you have. Why don't you seek the services of one of the best builders of customized food trucks in Canada – Concession Nation.
Our customized food trucks can be used for different food businesses. Whether you are planning to offer BBQ, tacos, pizzas or burger, we can build or sell you a food truck that is built specifically for this purpose. All our food trucks are built using the toughest and highest quality materials. Top quality stainless steel, equipment and fixtures go into the building of all our trucks. They also come in different sizes and eye-catching styles. The food truck that we can build for you can kick start your business in the right direction. You need to be different and have a unique approach to marketing if you want to be successful. Drive around the neighborhood in a head turning truck built by Concession Nation.
The popularity of customized food trucks in Canada is not about to fade anytime soon. Make your move now and be a part of this lucrative business opportunity. People would always have the appetite for quick and delicious meals and this is the market for it. Just how well you do in this business depends on the kind of food truck you own. Your food truck must be built in a way that makes movement in the kitchen very easy. The food truck should come fully equipped with all the kitchen equipment that will allow you to cook your food with ease. For high quality customized food trucks, call Concession Nation now and learn more about our Canada food trucks! We are proud to be food truck manufacturers in Canada.