Food Trucks Hawaii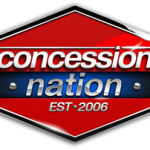 Hawaii food trucks have become undeniably very popular today, not only there but the rest of the world as well. In South Florida and other parts of the United States, these food trucks can be seen almost everywhere. A lot of people often line up to buy their food, and whether you admit it or not, you find them interesting too, right? You can have this kind of business in Hawaii too.
Food trucks for sale in Hawaii are great investments. With this kind of business, you can be confident that you will be able to gain profits in no time. A good business plan in place plus your sumptuous recipes, reliable people and award-winning Hawaii food trucks, mean you are surely on your way to success.
Award-Winning Food Trucks For Sale in Hawaii from Concession Nation
Concession Nation is known for its award-winning food trucks in Hawaii. Although we are located in South Florida, we also accommodate customers from around the world. Our works have been seen in popular television channels and gained countless recognition from various organizations.
Concession Nation only makes use of top quality materials for all our Hawaii food trucks for sale. With this, you can be sure that you are getting not only an artistically designed food truck but one that is sturdily built as well. Our professional and friendly food truck builders will assist you all throughout the process from designing until maintenance.
Take These Stunning Food Trucks to Hawaii
Concession Nation can help you bring your dream food trucks to life and take it to Hawaii or anywhere in the world. All you need to do is talk to our experts now or send an inquiry for food trucks for sale in Hawaii. We ensure you of safe and smooth transaction. Start your mobile food business today.