Food Trucks For Sale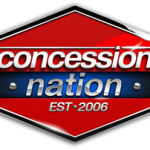 Interested food enthusiasts, who want to join the food business arena, can actually start their business by checking out custom food trucks for sale. These are also often called mobile diners or mobile fast food chains. There are a lot of companies that offer custom food trucks for sale and concession trailers as well. It is imperative for business owners, however, to be wise and cautious in choosing mobile food truck manufacturers.
These mobile food truck manufacturers have the standard sizes for their food trucks for sale. But if the clients want to get food trucks or concession trailers, they can always do so. The companies also do customization as one of their services. The client and the assigned crew member would usually discuss the floor plan as well as the graphics and design that the customer likes to have.
Concession Nation Inc. Offers Quality Custom Food Trucks for Sale
Concession Nation Inc. can definitely give the best custom food trucks for sale to business men who are looking for concession trailers or trucks to get their mobile food restaurants started. Nine years of excellent craftsmanship is one of the secrets why the company continues to survive and progress amid the tough competition in the industry of custom built food trucks and concession trailers.
The crew members of Concession Nation, food truck manufacturers team have undergone the necessary skills development trainings to better their work and to continue the unstained reputation of the company when it comes to food trucks for sale and concession trailers. The employees work hand in hand to deliver the best services and give the most excellent products to their clients.
The Finest Food Trucks in Town
More business enthusiasts are considering the 'café/resto on wheels' business. They have to secure the best concession trailers and or food trucks as the first step towards a successful mobile food business. Concession Nation, Inc. is a top company that can give entrepreneurs the finest custom built food trucks and trailers in town.