Custom Food Trucks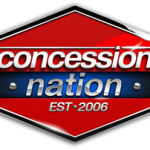 Diners on wheels are definitely making it big these days. Entrepreneurs, who are in the food industry, are venturing into mobile food business. Custom food trucks and concession trailers are one of the first things to accomplish to materialize the business. The food truck and trailers are already equipped with areas for preparing and cooking the foods. There are also counters and chairs for clients who want to eat there.
Since mobile diners and restos are on the rise today, concession trailer and food truck fabrications are gradually increasing in number as well. It is imperative, however, for entrepreneurs buying a food truck to pick out a company that already has many years of experience in creating food trucks and trailers, and those who have expert crew members.
Concession Nation, Inc: Quality Food Truck Fabrications
Concession Nation, Inc is one of the excellent makers of first-rate custom food trucks and concession trailers. They take pride in having the best people-equipped with knowledge, skills and trainings, to make top quality diners and cafes on wheels. Other than technical skills, the company's crew members are driven to serve their clients and give them the best services.
A great number of entrepreneurs, when looking for food truck fabricators or when buying a food truck, usually go to Concession Nation, Inc. for their custom trucks or concession trailers. Aside from impressive exterior and interior designs and durable materials used to make the food truck, the company also installs devices such as fire suppression system to ensure the safety of employees and diners.
Excellent Graphics and Design
Other than safety, the graphics and design of concession trailers and food trucks are also important to the success of the mobile food business. Attractive and unique graphics and design catch more attention and draw more customers, these are important details for those buying a food truck or considering a food truck fabrication. Concession Nation, Inc. creates excellent interior and exterior designs in food trucks and trailers.