Concession Trailers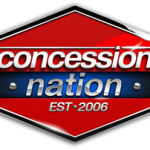 Venturing into food business involves a long process but it is one of the business industries that can generate good income. Mobile food diners and the concession trailer business are also making it big these days. Appealing food concession trailers are getting more and more in number. They are usually found in public places such as parks and stadium. They are also always present during fun events like a soccer match.
It is a wise move for businessmen, who want to try their skills in food industry, to venture into the concession trailer business. There are a lot of companies that produce food concession trailers as well as food trucks to jumpstart the business. Entrepreneurs must be cautious and wise when it comes to choosing the company that can make first-rate concession vans and food trailers.
Concession Nation, Inc. Creates the Best Food Concession Trailers
Concession Nation, Inc. continues to be one of the top companies in the production of high quality food trucks and food concession trailers. The company has been in the concession trailer business for 9 years yet it still remains to be one of those manufacturers where most food entrepreneurs would go to immediately if they want to order more food concession trailers and trucks. Employees of the company work hard together to give the best product to all their clients.
All the concession trailers are equipped with fire suppression system, which is activated when the temperature in cooking equipment that usually have open flames go beyond the specified range of temperature. Concession Nation, Inc guarantees their clients of uniquely-designed food trailers and trucks, but more importantly, they will last long and are safe to use.
Durable & Attractive Food Trucks and Trailers
Durability, attractiveness and safety are the three highly significant characteristics of food trailers. One of the well-established and trusted companies in the concession trailer business that can give high-quality food vans and trucks is Concession Nation, Inc. Interested clients may visit anytime.