Concession Trailers In New Jersey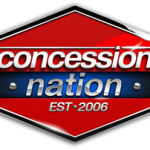 Starting a concession trailer or food truck business is easy for those who are interested in having their own business. If you have a proper business plan and the right concession trailer, you are set to own your own chain of concession trailers in New Jersey. One common problem seen with many of the concession trailer owners is related to capital investment kept for buying a good trailer. What most of the people do is, they spend a lot of bucks in purchasing trailer which eventually puts them in to debt and lowers the further funding for stocks and other stuffs needed to get the business going. If you don't want to spend all your capital on a subpar trailer, let Concession Nation customize and build one for you.
You also need to make sure that you will attract customers to your concession trailer. You can do this two ways. First, have an interesting menu. Serve food items that are familiar to your customers but make sure you do it well. What this means is that if you plan to sell pizza, make sure that the pizza you offer is different from the other pizzas sold by other concession trailers in New Jersey. Second, make sure that your concession trailer stands out from the rest. How do you do this? By having your concession trailer customized. When you have a unique concession trailer, it will be easier for customers to remember you and your food.
When you need a company that offers custom built concession trailers in New Jersey, make sure you call Concession Nation. Here at Concession Nation, we understand that this type of food business calls for a unique approach to marketing as well. What better way to market your business than by making it stand out from the rest of the competition? We will customize your trailer according to your preferences in a way that surely catch the attention of your customers. If you are looking for a company that can design and create well-built and fully equipped concession trailers in New Jersey, call Concession Nation now.
Throughout the years, we have successfully built over 600 food trucks and custom built concession trailers in New Jersey and in other parts of the country. We are known in the food industry as pioneers when it comes to turning food business vision into reality. Our trucks and custom built concession trailers can be used for almost any kind of food business – whether for pizzas, burgers, tacos. The possibilities are endless. You tell us exactly what it is you need and we will build a concession truck according to your specifications. Call us now for information on our custom built concession trailers!