Concession Trailers In Michigan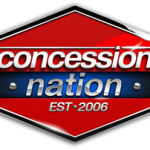 Are you worried about starting a concession trailer business from scratch? This can be a very difficult prospect for anyone, including seasoned businessmen. But as long as you are committed to the idea of owning a chain of successful trailers in Michigan and you approach the right people to help you get started, you are in the right track. You can start by choosing the right concession trailer. One of the biggest mistakes people commit in this kind of business is spending too much on custom concession trailers. This puts them in debt and reduces the amount of funds to keep the actual business going. With Concession Nation you can finance a food truck.
The right thing to do is make sure that you have your priorities straightened out. Make sure that the single, most important investment you need for this type of business – the actual concession trailer – is made by the best in the industry. Having the right kind of custom concession trailers in Michigan is paramount to success along with selling the right type of food to your customers. For example, if you plan to sell ice cream, make sure that the trailer is equipped with an ice cream maker and that you sell around areas that have a high demand for ice cream. Here at Concession Nation we custom build our food trailers for sale in Michigan with all the signage, equipment, and kitchen requirements that our clients need.
Ask any owner of concession trailers in Michigan and they will tell you that their success lies in the kind of concession trailer they have. The concession trailer should be well equipped and comes complete with everything you need to cook the food item you will be selling. For pizza, the food truck should come with an oven that will allow you to offer hot and fresh pizzas all the time. This is where Concession Nation comes in with its custom concession trailers. We can design and create custom concession trailers that will meet your specific business requirements.
Concession Nation gives you the assurance that we use top quality materials in building our Michigan food trailers and trucks. We use only the best quality stainless steel, name brands and NSF approved equipment. Our trucks have been recognized nationwide and have been featured in many shows such as ABC, NBC, CNN, Food Network and the Cooking Channel. If you want to be the proud owner of a successful chain of concession trailers in Michigan, call Concession Nation now.