Concession Trailers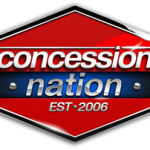 Food is an ever growing business all over the world. Since food trend is in an uprising, having concession trailers are considered more than building an own restaurant. Mobile food business actually promotes more independence for the owners because they are free to choose when and where they will station their food trailer or food truck. They can be at carnivals, sports events and other activities where they can attract more customers.
There are a myriad of concession trailers these days. And for those who want to be in the mobile food business, it is important for them to have durable, safe and beautifully-designed concession trailers. By having high-quality food trailers, mobile food business owners are assured that they can magnet customers of all ages to buy at their mobile food store.
Concession Nation, Inc. Creates Unique Concession Trailers
Concession Nation, Inc. has been in operation since February 2006. The company has already built over 1,000 food trucks and concession trailers both national and international. As one who considers entering this industry, the company welcomes all aspiring business owners to visit them and become their partner in making their mobile food business a success.
For clients who want to learn and start at the basics, they may consult with the team from Concession Nation, Inc. and talk about the concession trailers franchise. Their products have been featured in a variety of shows including those in ABC, NBC, CNN, Food Network and the Cooking Channel.
Starting a Business
Trying to start a business is much more complex than one might think. Soon-to-be m0bile food business owners must know all the ins and outs of the industry in order to succeed and thrive in the business. For the newbie in the business, they can always tie-up with Concession Nation, Inc. for the gilt-edged food trailers and food trucks.