Build A Food Truck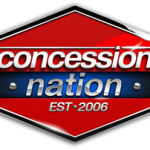 When one wants to go for their dreams, it is best to start from the basics. In some cases, starting from ground zero would be the best. It is never good to start in the middle when one is just a baby in the business. In this circumstance, clients need not worry because one of the best companies in America can help build a food truck for their mobile food business.
The style and type of the truck as well as the food to be served are some of the most essential things to consider when one decides to venture into mobile food business. It is of paramount importance for newbie mobile food entrepreneurs to tie-up with premier creators of concession trailers and food trucks so that they will have high-quality mobile restos.
Build a Food Truck with Concession Nation, Inc.
Concession Nation, Inc. specializes in creating custom, one of a kind food trucks and concession trailers since it first started in February 2006. They have already built various food truck for colleges, universities, NFL football teams and for the general public. Their products are built with the highest quality and is NSF approved.
They have the expertise and the knowhow on hot to build a food truck. For clients who want to learn and start at the basics, please consult with the team from Concession Nation, Inc. Since their products has been featured in a variety of shows including those in ABC, NBC, CNN, Food Network and the Cooking Channel.
Building towards a Dream
Sometimes when starting a business, one must build it from the ground up. The basics are considered the goldmine of any operation big or small. And at Concession Nation, Inc., one of the most successful franchisers in America can help from the simple to the complexities of an operation.