MOBILE BAR TRAILERS FOR SALE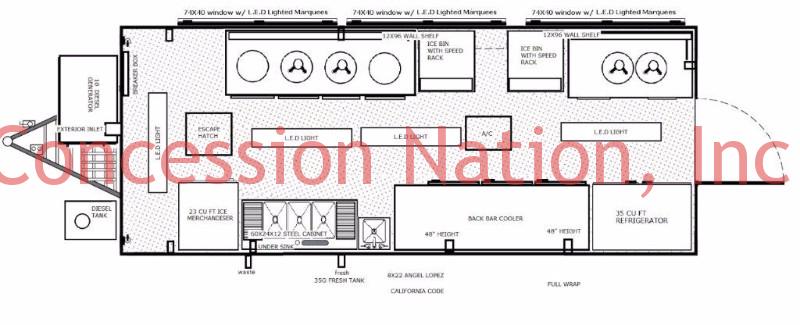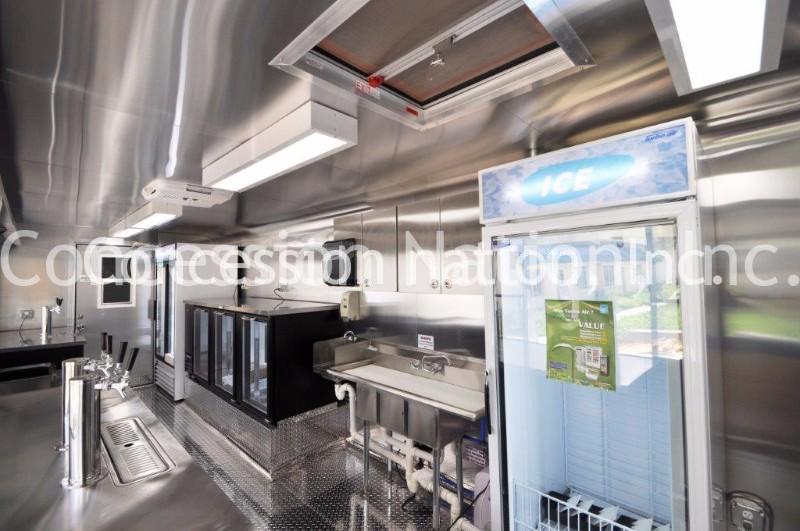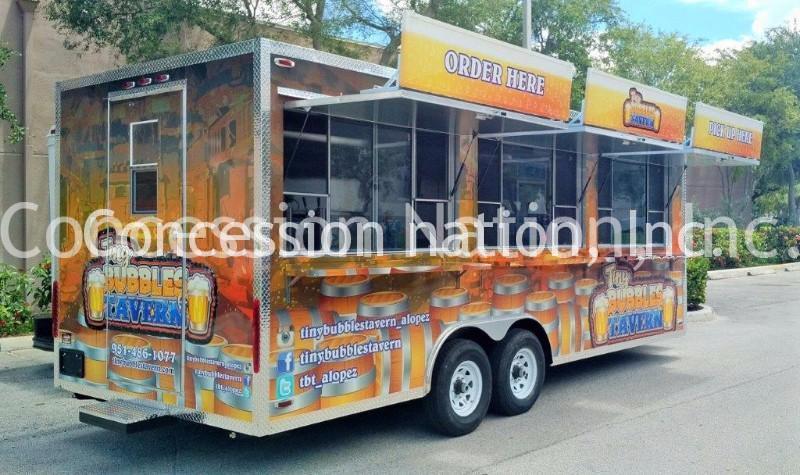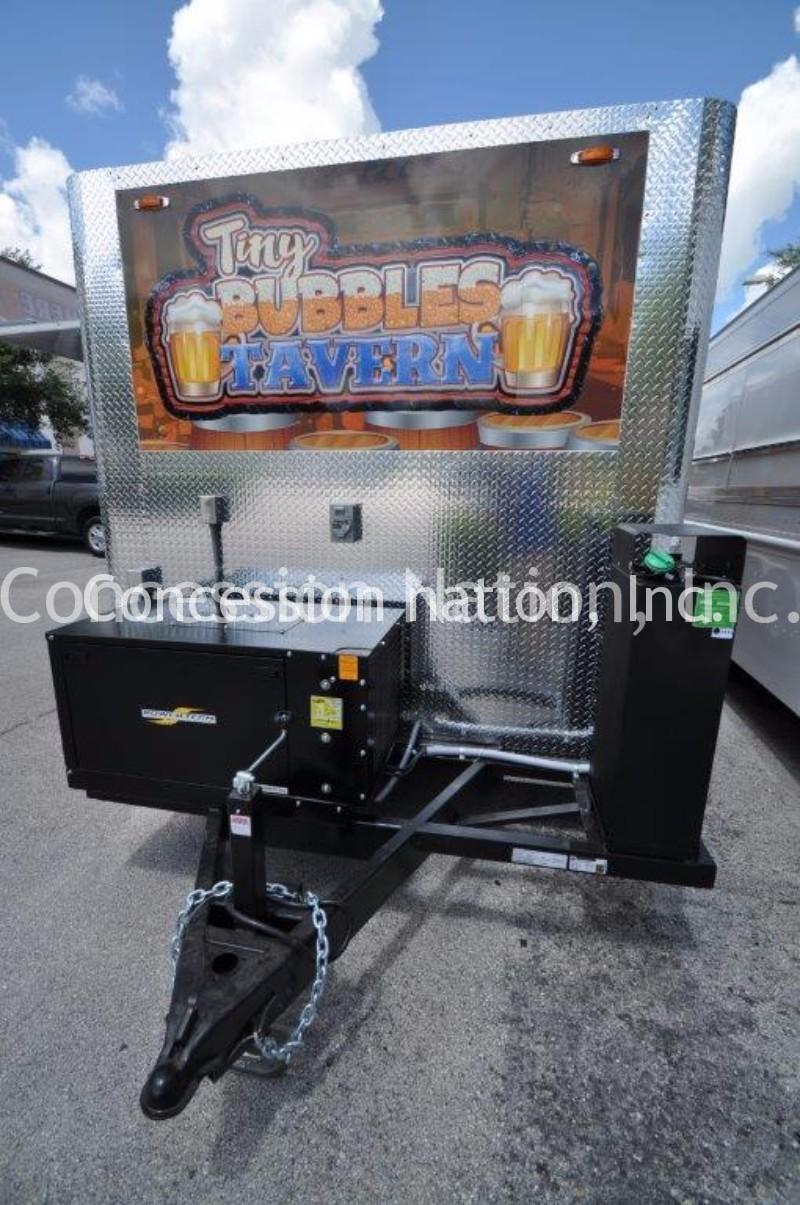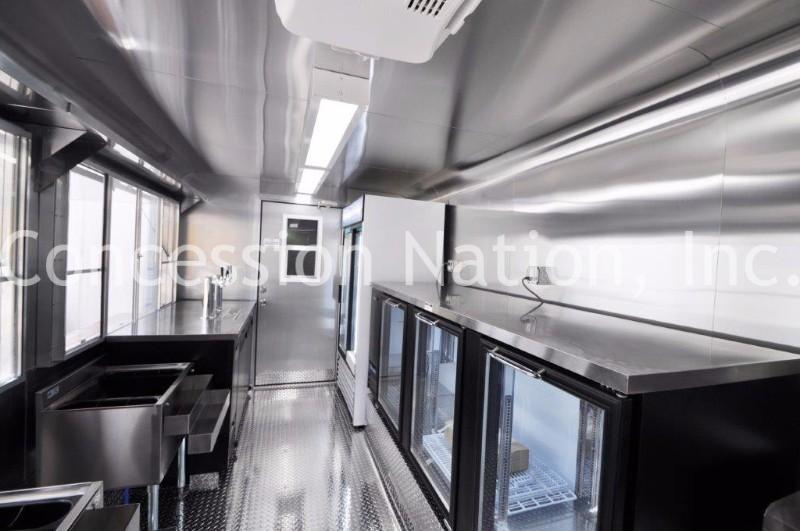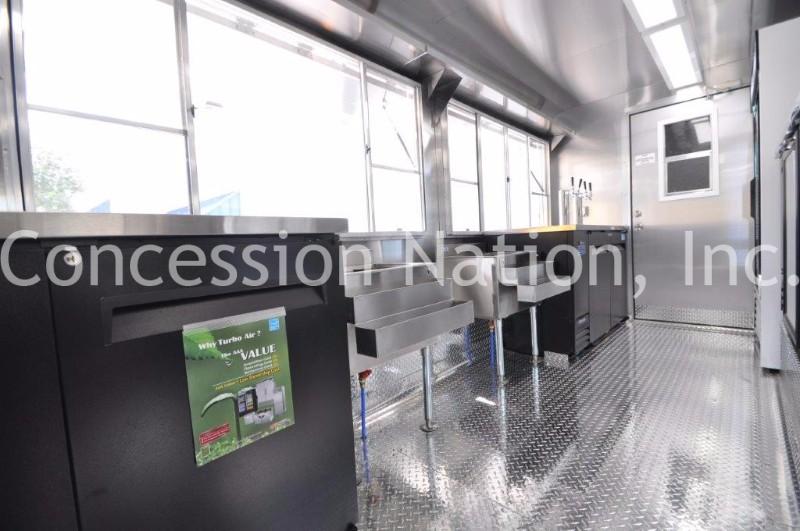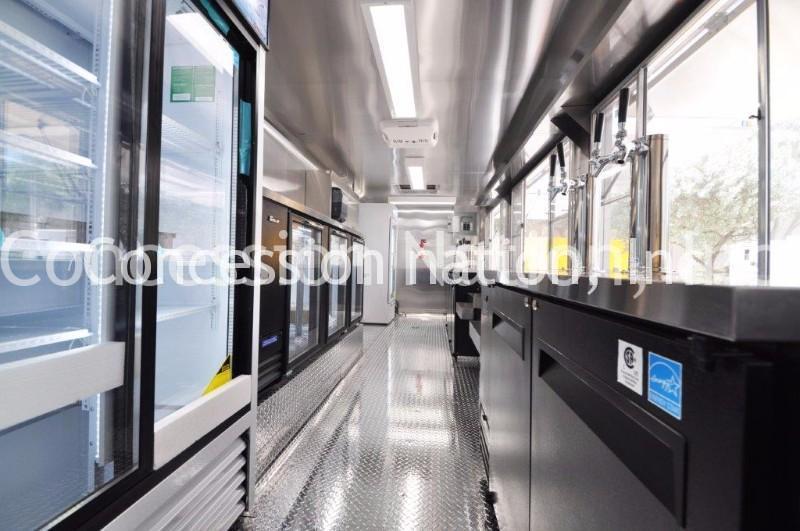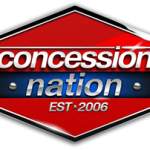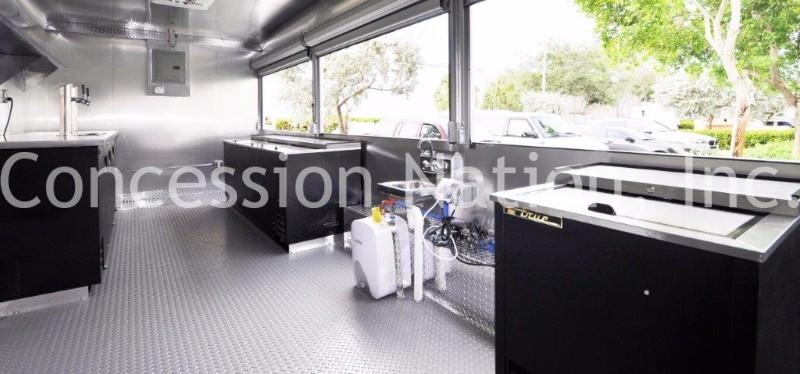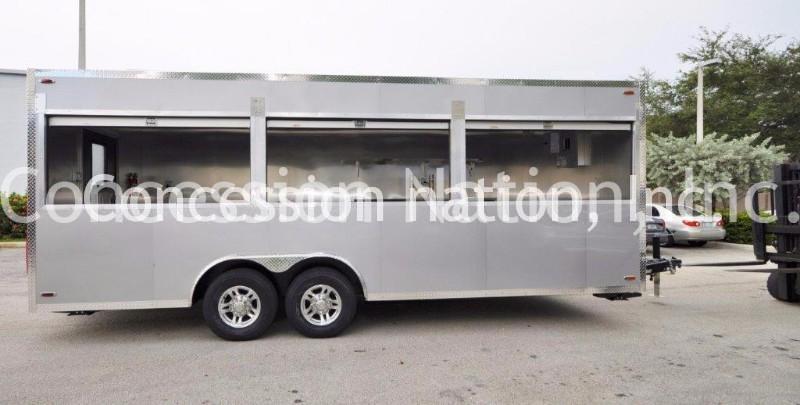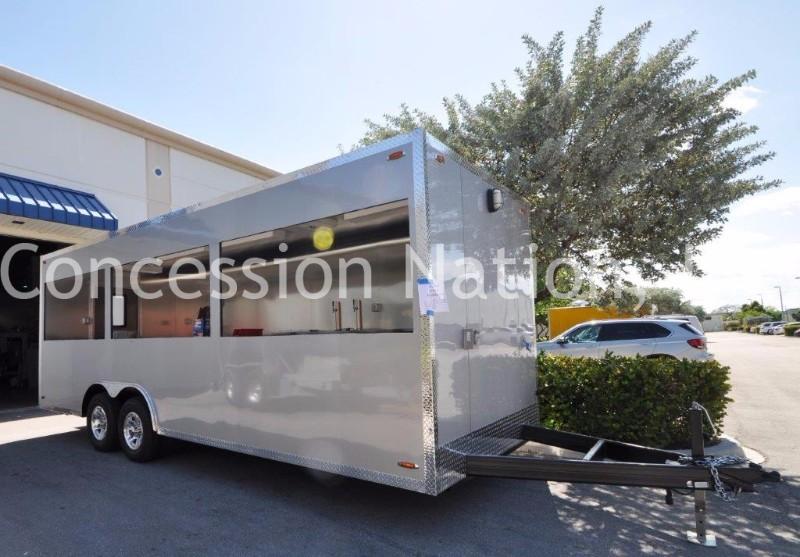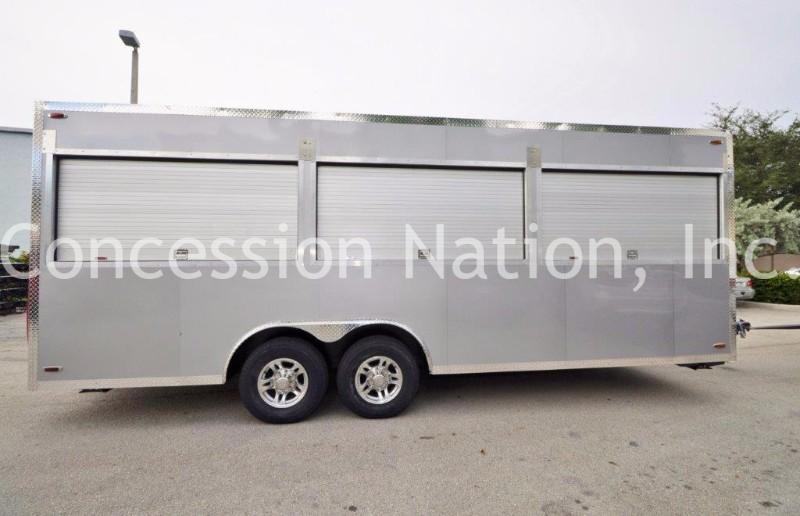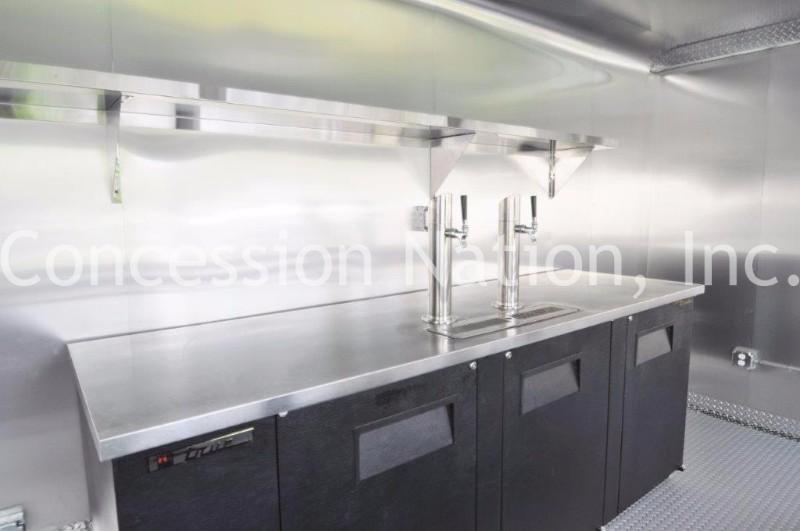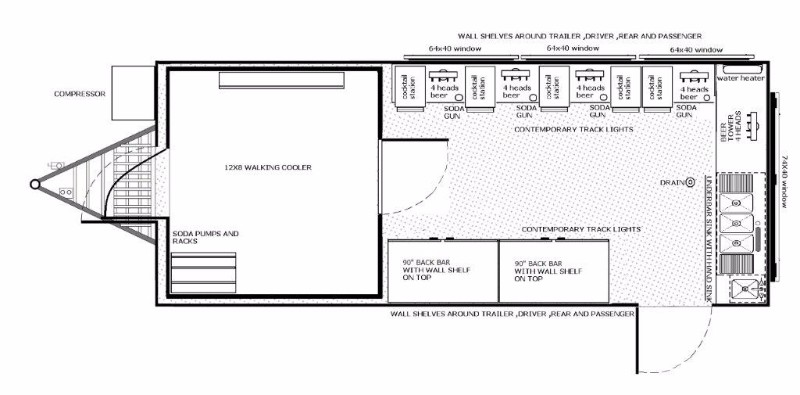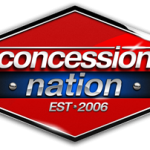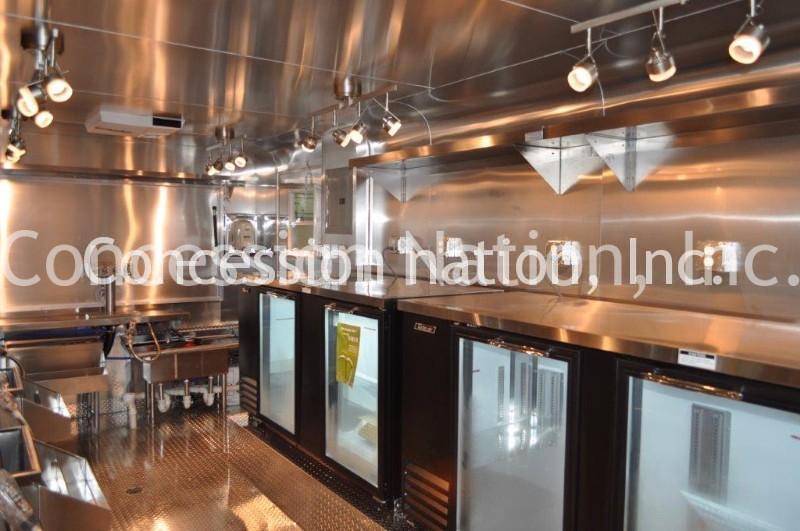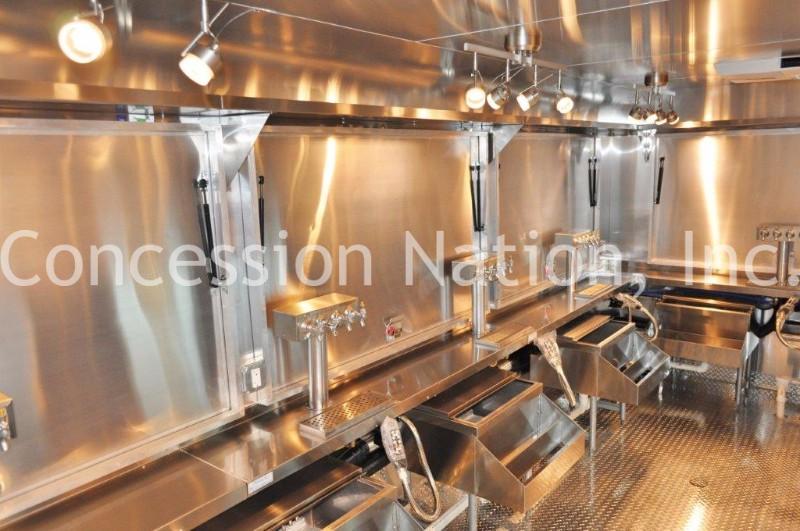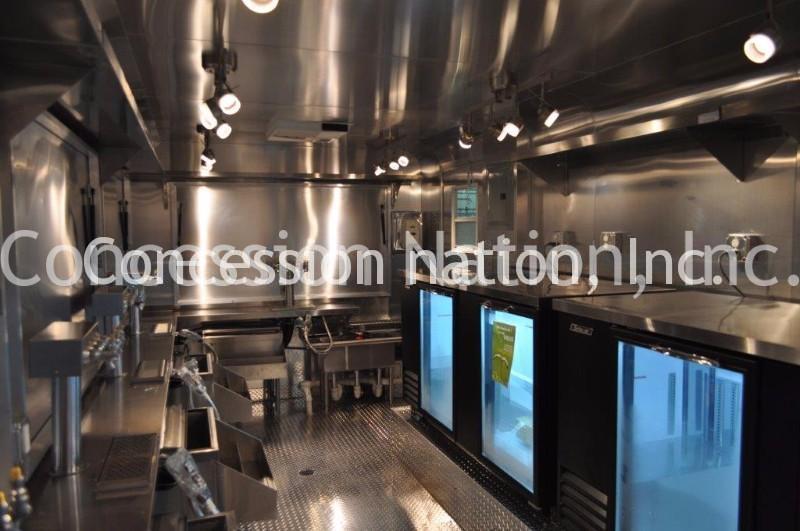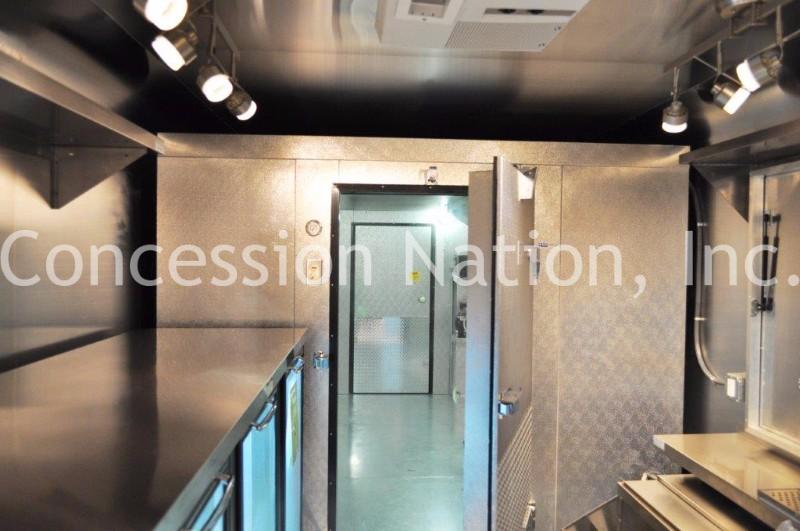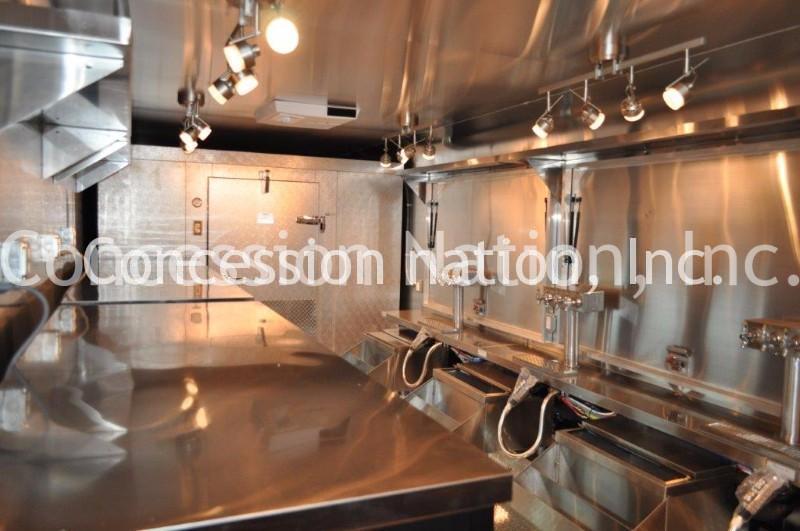 A "Bar" trailer! If reading this brings excitement to you, perhaps this style of trailer is for you. You can bring a portable bar trailer to festivals, events, weddings, and sport events. It is very likely that you will be the only one or one of the few with this kind of trailer. Therefore, there is less competition for you, which translates into more money. Perhaps you are thinking it is a cool idea to host pop-up tasting events, or becoming the mobile Happy Hour spot for many businesses. Hey, why not add some cheese and crackers to it! Arrange some high tables outside your portable bar trailer and make it even cozier for your customers to hang out.
You can custom build this trailer anywhere from simple to the most extravagant attention getter mobile bar you could imagine. Concession Nation would be thrilled to get the opportunity to build it for you! Let us help you create an eye-catching and functional mobile bar that will bring on the "Wow" factor to those around it. No matter how much you want to invest on this kind of trailer, these mobile trailer bars for sale are sure to be a success!